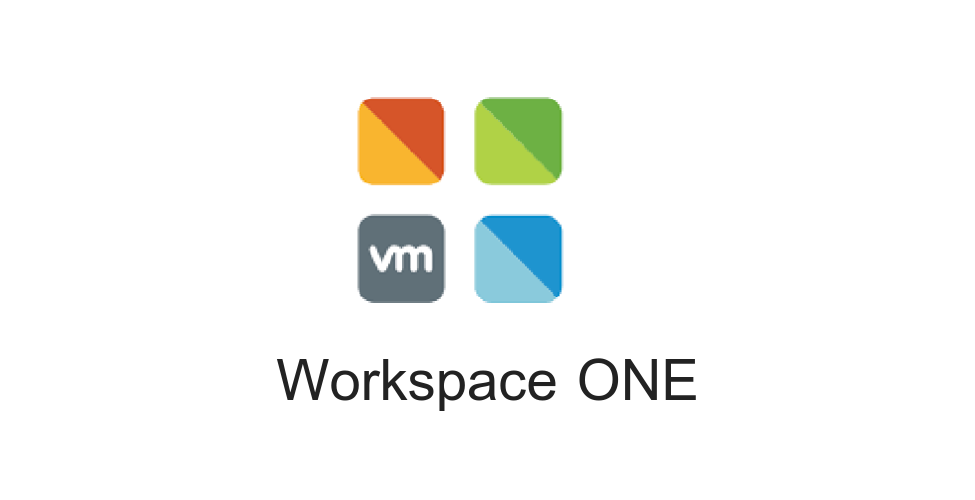 What Is VMware Workspace ONE? What are its Features and Advantages?
A frequent inquiry among IT people associated with Vmware is about Workspace ONE. In VMware's End User Computing Business Unit, Workspace ONE is a comparatively new contribution. However, before you start studying about Workspace ONE as a brand new product offering, you should know that many customers, maybe you also, are using some of the segments already that make up the Workspace ONE platform.
What Is Workspace ONE?
Workspace ONE is a digital workspace platform that delivers and manages any app on any device by blending application management, access control, and multi-platform endpoint management. Workspace ONE is created on the unified endpoint management technology and combines with virtual application delivery ie. VMware Horizon on a standard identity framework.
The platform allows information technology to give a digital workspace that incorporates the devices and apps of the business choice, without losing the security and control that professionals in the field require.
Workspace ONE delivers on important provisions that organizations are having today and will have in the future. Nowadays, end-users have multiple devices, with several form factors and operating systems. Most of these devices are not controlled by IT, which makes it hard to secure access when you cannot trust the device.
Think about the apps you have to help today. In extension to the legacy apps that you've maintained for the last 10+ years, you have current apps (mobile, Saas, etc) that remain in the cloud someplace, outside the range of the corporate network.
IT has strived to keep up with the essentials of the business and because of that, we see many business units and operators going around IT policy, a trend generally recognized as "shadow IT".
Organizations are facing the critical choice to either disregard these trends at the risk of unintended security breaches or adopt the new way of work leveraging a new management framework. This is when VMware Workspace ONE came to existence.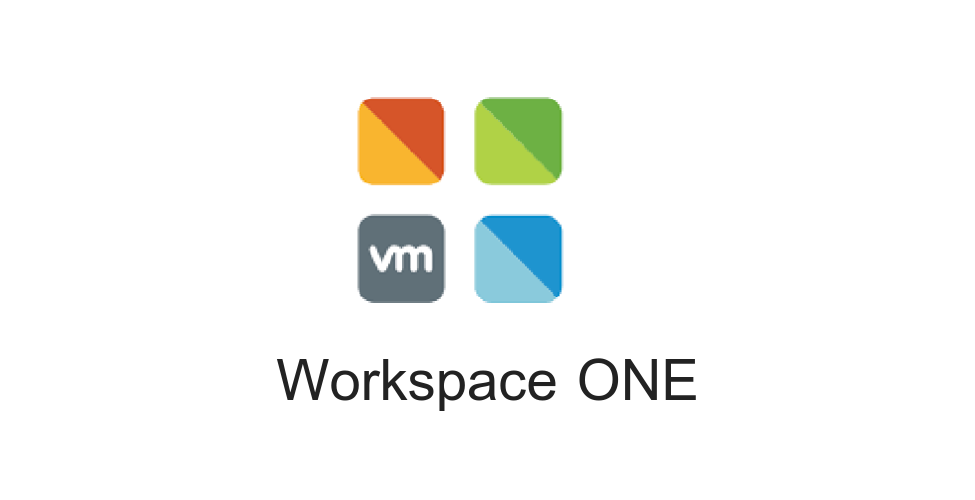 Features of Workspace ONE
Let's go through the key features of Workspace ONE
Consumer-manageable access to web, mobile, cloud, and Windows apps
With Workspace ONE, end-users can have password-less sign-on once to a catalog that grants them access to virtually any web, cloud, mobile, or Windows app. Once signed-in, end-users can self-serve and select the applications they need to be productive with no IT interruption.
As an IT professional, you manage the back end workflow to make this fall, but in so doing you've reduced the risk of help-desk calls for end-users to get access to applications and services.
Present easy access to all of the apps your end-users want to do their job either through a catalog available through a browser or the Workspace ONE native mobile application.
Modify employee onboarding by facilitating self-service access to the apps your end-users need.
One-touch single sign-on indicates your end-users don't have to memorize a bunch of credentials or type in the same password every time they access an app. Through the use of certificates, Workspace ONE gives a secure and easy way that issues in a password-less single-sign-on experience.
The option to employ any device
Workspace ONE doesn't prescribe which platforms to deploy in your environment. Its intention is to support any device available presently and in the future also. Beyond that, some of these devices may be corporate-owned and need IT to configure and control them through their lifecycle, many will be retained by the employees themselves.
VMware Workspace ONE puts the option in employees' hands for the level of security, satisfaction, access, and management that makes their work method sensible.
Desktops OSs, mobile OS, smartphones, get support from Workspace ONE.
That means you don't have to worry about the next big mobile device that comes out.
Adaptive management makes the workflow of end-user logging in on a Bring-Your-Own device super simple. Just launch the Workspace ONE app. If the end-user tries to obtain an app with confidential data, they will be driven through the steps to advance management on their device.
Endpoint Compliance and Data Security with Conditional Access
To preserve the most delicate information, Workspace ONE connects identity and device management to enforce path decisions based on a range of conditions from the strength of authentication, network, device compliance, and location.
We give a powerful policy engine so that you can combine and match these inputs to make dynamic choices on the level of access end-users get. This implies that if you need to lock down access to sensitive data from remote users on devices that cannot be managed, you can make that in just a few clicks. But we go one step further. We provide the end-user workflow for endpoints to get into a state that occurs in compliance, and thereby way.
Conditional Access policies can be implemented on a per-application basis to make authentication power and limit access by network scope or through any device restriction.
Advanced data leakage guards against rooted or jail-broken devices, open-in app restrictions, cut/copy/paste restrictions, geofencing, white-list and blacklist apps, and a range of advanced restrictions and policies.
Get real-time visibility with device, application, and console events that give detailed information for system monitoring, and check logs in the console or export pre-defined records.
Automation and Real-time App Delivery
Workspace ONE, supported by Workspace ONE UEM and Horizon virtualization technology, allows IT, professionals, to automate application distribution and updates easily. Whether you're deploying Windows apps, mobile apps, or even virtualized applications, automating the application delivery process to allow better security and compliance.
This implies that whether you need to deploy Windows apps to Windows 10 devices in your organization or up-to-date virtualized apps to mobile devices, Workspace ONE presents a single platform that holds you satisfied every step of the way.
Uncomplicated management and provisioning of devices allow Workspace ONE to reduce the need for laptop imaging. With dynamic smart groups, which utilize device information and user properties.
Automatically install, update and eliminate software packages. Build an automated workflow for software, applications, files, scripts, and commands to install on laptops, and configure installation while enrollment or on-demand. You can also arrange the package to install based on a mixture of IT-defined conditions.
Horizon gives secure hosted virtual apps and desktops allowing users to work on extremely sensitive and confidential data without compromising corporate data. Users can access their virtual apps and desktops from the Workspace ONE app, allowing them the flexibility to be productive wherever they want to.
Advantages of Workspace ONE
VMware Workspace ONE is the most comprehensive solution for controlling, delivering, and protecting applications, Windows desktops, and online services across devices, media, locations, and connections.
It has distinct advantages over Microsoft for organizations involved with joining the mobility gap, decreasing management overhead, and modifying operations to establish a completely mobile workforce.
Mobile and cloud deployment problems are dominating the concerns of IT departments. Trapped between the two conflicting requirements of end-user flexibility and IT control, most organizations are attempting a solution to further bridge the gap.
A single platform provides many unique advantages, for instance,
• Decreased CapEx and streamlined management
•Trusted brand with leading statistics for honesty, performance, robustness, and safety
• Reduced maintenance costs and improved uptime which in turn saves you time and money. Provisioning users faster saves money. Workspace ONE gives the most rapid ROI through technologies like
• JMP, which provisions desktops and apps immediately
• Industry-curated templates that give a head start to vertical-specific movement use cases
• Key combination points between Horizon and VMware vSphere® to reduce storage expenses
• Other integrations with MTD, IdP, and CASB vendors that no other vendor delivers.
This physical freedom of work can bring forth good changes in how people work, but also how teams are built and how peers can come together in resolving any issues.
The Server Side Processing sometimes gets slower than usual. There can be many reasons why it is so. ApacheBooster is there to deal with such kinds of issues no matter what reason has caused it.
(Visited 1 times, 1 visits today)