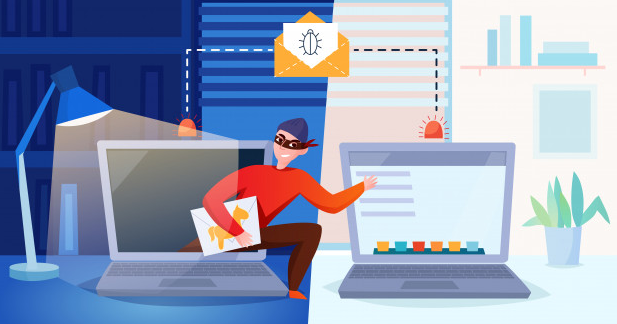 How To Protect Your Data From Cyber Attacks While Working From Home During COVID-19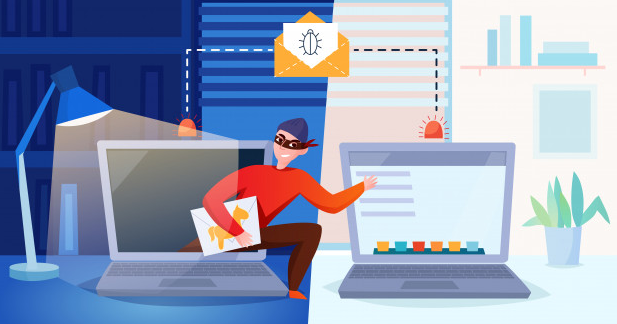 We all are aware of the current situation prevailing worldwide. The pandemic has brought as much as possible employees to work from home mode. The biggest worry so far along with the trend was about the website speed issues, server issues, slow response time, etc. But a bigger problem is there in the background and already in some places. Cyberattacks are spreading along with COVID-19. Be careful before clicking on a seemingly informative link indicating to be from the World Health Organization (WHO), or related, with a positive message about the cure for COVID-19. Possibilities are it will be a hacker preying on your obvious concern about the coronavirus pandemic.
In rush to open the assumed good news, you could accidentally reveal your personal or professional data. Certainly, in these strange times when most of the people are working-from-home, it's worth stopping and asking yourself: How to protect your data from cyberattacks while working from home during COVID-19?
As millions of us are struggling with this COVID-19 condition, and most of us are working from home, offenders are now trying to gain on the public panic. New coronavirus-related phishing scams are increasing by cheating the people and taking the benefit of workplace disorder.
Certain security authorities say that the most effective phishing attacks play on sentiments and concerns and that linked with the desire for instant data around coronavirus makes these messages hard to oppose.
According to the National Fraud Intelligence Bureau reports in the UK, cyber victims lost over £800,000 due to coronavirus scams in February.
Cyberattacks caused due to COVID-19 will only grow as contingency increases and online searches increase as people seek information about the outbreak and solutions. In 2019, malware and ransomware took a fall over the internet. Now they are appearing at the worst time of the pandemic.
Cybercriminals are sending loops of emails that have ranged from a dozen to over 200,000 at a time, and the number of operations is continuing to surge.
Cyber Preparation For Working-From-Home
Some experts anticipate that cyberattacks will rise by up to 40% during the COVID-19 pandemic. It is down to organizations to guarantee any endpoint that a worker is using is fully defended. According to the Absolute 2019 Global Endpoint Security Trend Report, more than 40% of endpoints are unprotected.
As a matter of concern, research published last year found that one-third of IT decision-makers revealed their organizations had undergone a data breach as a result of remote working. Further, 50% were incapable to ensure that their data was appropriately settled when being used by work from home employees.
The surge in virtual conferencing and other collaboration tools could endanger more vulnerabilities for hackers to utilize. Organizations hastily choosing consumer-grade video conferencing can make it accessible for an intruder to cause danger.
Computer viruses are also communicable like human viruses. So people should avoid opening emails from unknown individuals or visiting untrusted websites. Keep devices and networks secure just like you keep yourself healthy by keeping away from strange circumstances. Anti-virus solutions are the soap solutions or sanitizers of these cyberattacks which keeps germs off your work-from-home networks during these times.
Cybersecurity Tips To Protect Your Data While Working From Home
Adopt the best strategies
Allow multi-factor authentication wherever feasible, by adding another layer of security to any apps you use. In addition to that, a password manager can help evade unsafe behavior such as saving or sharing credentials. These methods offer cost-efficient resolutions for organizations.
Work on private Windows
Having a VPN solution and an encrypted network connection should be encouraged on the PC, laptop, or mobile device. A VPN makes it safe for the employee to obtain IT resources within the organization and outside the internet.
Update cybersecurity for home networks
Every organization must ensure that the policy is sufficient and it is changed to support people working from home. They need to incorporate remote-working access management, the usage of personal devices, and updated data privacy considerations for employee access to documents and other data.
Separate devices for home and office
It is important to communicate with co-workers using devices provided by employers. There will be usually a package of software installed in the device which the employee is handling. But, if a security breach took place on an employee's personal device, the company and the worker may not be fully defended. So make sure you have separate devices to use for personal and official purposes.
Secure the network access
Without the appropriate security, personal devices utilized to access work networks can put businesses exposed to hacking. If data is leaked or breached through a personal device, the company will be considered accountable. Unknown emails that seem to be suspicious must be forwarded to the official authorities of your organization to keep track of.
Don't be prey to social engineering while you follow social distancing!
Social engineering is the art of managing your sentiments to attain a certain goal, which then commences compromising your data or spyware connected to your work or personal machine.
Many incidents of digital crime related to the COVID-19 outbreak have been reported as countries struggle to make virus infections under control. Offenders have been utilizing fears over the COVID-19 pandemic to launch an unusual surge of cyberattacks around the world. Google Data Reports a 350% Surge in Phishing Websites during Coronavirus Pandemic
One tactic adopted by Cyber-criminals is to send out bulk emails with the purpose of deceiving users into opening attachments and documents pretending to contain information about COVID-19, as we said in the beginning. When the files are accessed, malicious software or malware is downloaded onto a computer that is then capable of taking delicate information, spying on users and secretly obtaining important data. So, what you have to do is to stay home safe in every way. Take care of yourselves and your devices and enjoy this work from home opportunity!
Adopt ApacheBooster as the first level of protection against DDOS and as a server performance booster reducing the server load spike considerably. Your work-from-home will be smoother than you imagined!
(Visited 1 times, 1 visits today)