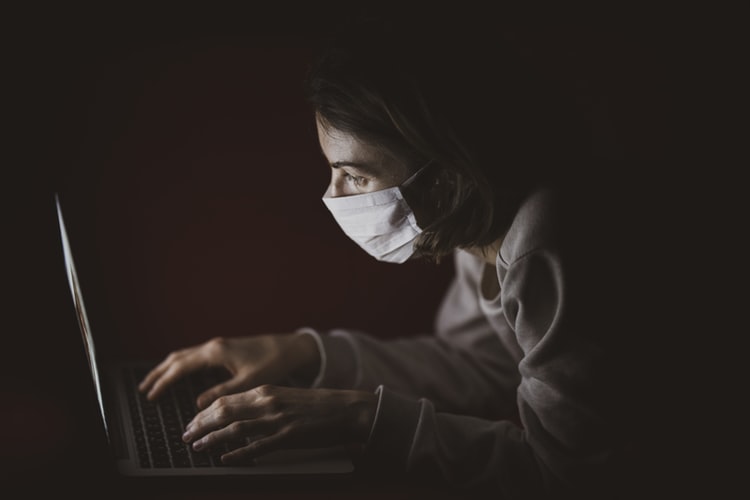 How To Improve Internet Speed During Covid19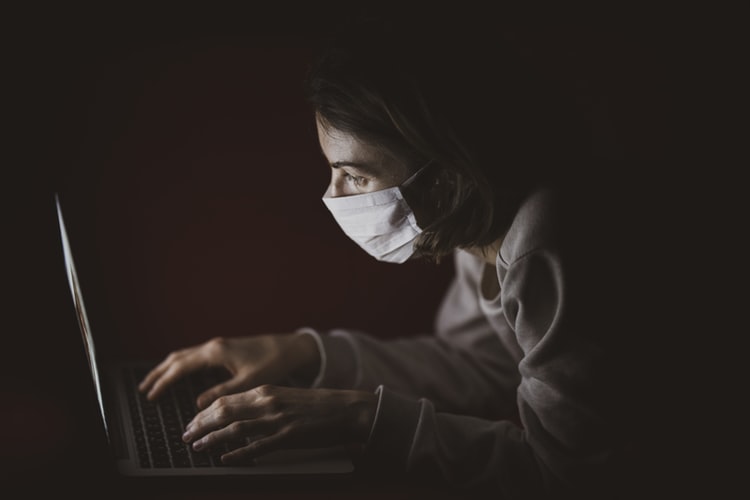 Covid 19 has brought work-from-home trend, making millions of people stay home and be remote workers almost overnight as companies try to maintain operations amid the global pandemic. But while that's saving certain businesses from certain destruction, it may not be a positive move for employees due to many problems.
For some employees, their first work from home opportunity means mastering out how to stay on task in a new environment that may not grant itself to productivity amid website running slow, low performing servers, etc.
But there are ways to improve server response time and avoid losing clients and businesses on your websites while working from home itself. Apparently, it starts with people, setting up a good workspace, the way you talk to your team, for everything good internet connectivity is inevitable. During this Corona/Covid19 times work from home employees are worried about the connectivity so the question is 'can we run out of internet!?
Impact of Covid19 on the Internet Connectivity
Broadband Internet speeds have been holding up around the country and around the world, but some indications of strain have shown in a few areas hardest hit by COVID 19.
If you've been working from home through the COVID-19 corona virus pandemic, you've apparently noticed a hang in technology a few times. You might have missed an important point suggested by your boss in the Zoom meeting, or you watched a YouTube video that seemed unclear. These might seem like an indication that the internet around the world is grappling to maintain a sustained and unusual surge in use from millions of home bound network users. The actual story of what's going on is more intricate than that.
As state and local governments have imposed lock downs across the country, people are not just working from home, they are doing a lot more on the internet. Playing video games online; they're doing family/friends video calls; they're watching press conferences, movies, and series and many more. All that adds up bandwidth.
Experts in the field have been turning their hands over whether our network infrastructure can wield a huge spike in traffic. Even Facebook CEO Mark Zuckerberg revealed that his company is striving to keep up the requirement as usage on its apps and platforms rises to record highs. But there's a difference between what's happening on the internet as a whole and what's occurring on platforms like Zoom, YouTube, and Facebook.
The internet itself is an amazingly robust and flexible network that was specially designed to accommodate huge spikes in traffic just like the one we're living through. The platforms and apps that make the internet beneficial, though, are less tested. So rather than the internet experts are worried about the performance of the platforms. Still many of them think that everything will be just perfect.
Things that Affect Server Response Time During COVID 19
Though people won't run out of data, there will be bandwidth issues. With so many people using the internet on a home connection, which is not meant for heavy-duty usage. There will be a major drop in the connection. The root of the problem is that internet wiring for homes is not fitted with handling so much data which means there is no way to mend this problem right now. The drop in bandwidth will only damage websites that have major traffic, websites like the government's information portals and collaboration platforms like Microsoft Teams and Slack which have seen a hit in users. With so much of people now cooped up at home to combat the spread of COVID 19, it's not a huge surprise that the internet is slowing down with slow loading websites making a major drawback to businesses around the world.
Methods to Improve your Internet Speed While Working from Home
I hope you all know that Facebook has lowered video bit rates to help limit internet congestion during the corona virus lock down. The social media giant said it would provisionally decrease the video quality of content on Facebook and Instagram in some parts of the world.
Netflix, Amazon Prime Video and YouTube also made similar steps after concerns were raised about the strength of internet networks to manage increases in user traffic as millions stay at home during the COVID-19 outbreak. Bit rate is the amount of data streamed per second when viewing a video online.
Despite networks being managed, more people using your home internet at the same time which means it is being shared so is the internet speed.
First, Recognize the Problem with your Internet Speed
There are many reasons why your network could be running slowly, so don't spend lots of time trying to increase your internet speed when something else could be the obstacle.
There are many websites offering to test your internet speed for you, one, for example, is speed test.net, but the most accessible way to do it is by searching Google.
Try googling "test internet speed", and click a button that says "run speed test". If the outcome is "your internet speed is slow", then you should continue learning this blog.
Reach your Internet Service Provider
If the problem with your internet is with your internet provider, then do that before anything else. You may contact them, however, many providers also have this function on their website.
If you search their service status by entering a pass code in their portal if they have that provision, you'll be told if there are any network problems in your area. Try other steps if that is not the problem.
Try Rebooting your Router
Most of the time this works, the age-old quick-fix is a forgotten sometimes though; if something went wrong with the internet or website speed, try switching it off then turn it on again. Do have some patience to wait at least five seconds before switching your box back on. If that doesn't work try other stuff.
Obtain the Best Place for Your Router
To get the best out of your internet connection you should make sure your router positioned without any obstruction. Make sure it is in an open location in your home. Your microwave can also decrease your WiFi speed, so try not to use it when on video calls or while you're doing something great online.
Understand Wi-Fi 'Blackspots'
Another major reason your internet may be going slowly is that you could be working in a WI-Fi 'black spot'. it's often an area that is too far away from the router or obstructed by walls. Work in a room, closer to your internet router. Even opening the door in the room you're working in could help increase your internet connectivity. Alternatively, you can buy a "booster' that should enhance your coverage.
Transfer to a Wired Connection
While it may not be perfect, using an Ethernet cable to connect your device is the most solid way. In this approach, your device will "get the fastest speeds, whilst saving up your WI-Fi for other devices". "For people working from home and yielding large files, connecting their laptop with a wired internet connection will support them get the best speeds.
ApacheBooster is a proven method to resolve most internet speed issues. The c Panel based performance booster is exactly what you all need now to survive through this slow work from home life. Improve server performance, improve wordpress speed, page speed performance, etc. just with an easy installation of ApacheBooster.
So, for now let's hope that the whole world and the world wide web will be alright and back to normal soon, until then take care of yourself, the people and the internet!
(Visited 1 times, 1 visits today)