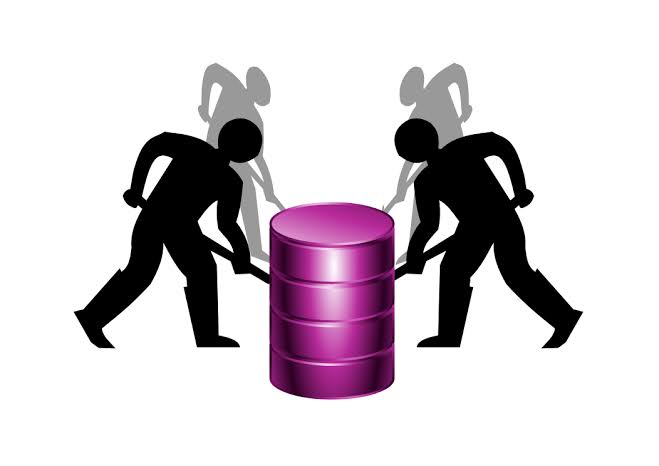 Top 10 Tools for Data Mining
Data is unquestionably valuable. But it is not an easy thing to analyze it as more exceptional things come at a greater value. With the tremendous increase in data, there needs a method to derive important data to settle into helpful insights.
Data mining is the process where the determination of patterns among large sets of data to convert it into effective information. This technique employs particular algorithms, statistical report, artificial intelligence and database operations to extract the information from huge datasets and transform them into an acceptable form. This blog lists top 10 tools for data mining popularly used in the big data management.
Top Tools for Data Mining
KNIME
The open-source Konstanz Information Miner is one of the best data analysis platforms. In Knime, one can scale, deploy and familiarize data within a shorter time. In the smart business world, KNIME is recognised as the platform that serves to make predictive intelligence available to new users. Furthermore, the data-driven innovation system assists to open data potential. Additionally, it involves more than thousands of modules and ready-to-use patterns and a collection of integrated tools and algorithms.
Rapid Miner
Rapid Miner is a data science software platform that gives a combined background for machine learning, data preparation, text mining, deep learning and predictive analysis. It is one of the leading open-source systems for data mining. The program is written completely in Java. The program grants an option to venture with a huge number of arbitrarily nestable operators which are described in XML files and are created with graphical user interference of rapid miner.
Orange
It is an open-source data visualization, machine learning and data mining tool kit. Orange emphasises a visual programming front-end for exploratory data analysis and interactive data visualization. The tool is a component-based visual programming software package for machine learning, data visualization, data analysis and data mining.
Orange elements are designated as widgets and they range from simple data visualization, pre-processing and subset selection, to evaluation of learning algorithms and predictive modelling. Visual programming in orange is done through an interface in which workflows are built by combining predefined or user-designed widgets, while high-level users can use Orange as a Python library for widget alteration and data manipulation.
Oracle Data Mining
Oracle Data Mining is prototypical of Oracle's Advanced Analytics Database. Market-leading organisations use it to improve the potential of their data to make precise foresight. The system operates with a strong data algorithm to target the best customers. Also, it recognises both anomalies and cross-selling possibilities and empowers users to apply a distinct predictive model based on their requirement. Moreover, it customises client profiles in the aspired way.
Python
Accessible as a free and open-source language, Python is usually compared to R for the comfort of application. Unlike R, Python's learning curve happens to be so short that it enhances easy usability. Many users discover that they can begin building datasets and doing much-complicated relationship analysis in minutes. The most common business-use case-data visualizations are honest as long as one is satisfied with basic programming theories like data types, variables, functions, loops and conditionals.
IBM SPSS Modeler
Proceeding to large-scale projects, IBM SPSS Modeler becomes the best fit. In this Modeler, text analytics and its state-of-the-art visual interface confirm to be remarkably important. It serves to create data mining algorithms with least or no programming at all. It can be extensively applied in Bayesian networks, anomaly detection, CARMA, Cox regression and basic neural networks that utilise multilayer perceptron with back-propagation learning.
Kaggle
Kaggle is the world's biggest association of data scientist and machine learners. Kaggle kick-started by extending machine learning competitions but now spread towards public cloud-based data science platform. Kaggle is a platform that serves to solve difficult problems, supply strong teams and strengthen the power of data science.
Weka
Weka or Waikato Environment for Knowledge Analysis is a suite of machine learning software developed at the University of Waikato in New Zealand. It is written in Java programming language. It holds a set of visualization tools and algorithms for data analysis and predictive modeling joined with a graphical user interface. Weka supports several standard data mining tasks, more accurately, data pre-processing, classification, clustering, visualization, regression and feature selection.
Rattle
Rattle Graphic User Interface is an open and free software package presenting GUI for data mining, utilising R as statistical programming language rendered by Togaware. Rattle presents significant data mining functionality by showing the power of the R through a graphical user interface.
Rattle is also used as a teaching facility to learn the R. There is a choice called as Log Code tab, which replicates the R code for any exercise undertaken in the GUI, which can be copy-pasted. Rattle can be used for statistical analysis, or model generation. Rattle allows for the dataset to be partitioned into practice, validation and testing. The dataset can be observed and edited.
Teradata
Teradata analytical platform delivers the best roles and driving engines to allow users to leverage their choice of tools and languages at scale, over many data types. This is done by installing the analytics close to data, reducing the need to move data and enabling the users to run their analytics against larger datasets with greater speed and accuracy.
Apache Mahout
Apache Mahout is an open-source project developed by Apache Foundation that helps the principal objective of creating machine learning algorithms. It directs largely on data classification, clustering, and collaborative filtering.
Mahout is written in JAVA and comprises JAVA libraries to do mathematical operations like linear algebra and statistics. Mahout is expanding continuously as the algorithms achieved inside Apache Mahout is constantly growing. The algorithms of Mahout have executed a level above Hadoop through mapping/reducing templates.
SQL Server Data Tools
SQL Server Data Tools is a licenced universal, declarative model that extends all the aspects of database development in the Visual Studio IDE. BIDS was the former environment produced by Microsoft to do data analysis and implement business intelligence solutions. Developers use SSDT transact to create, manage, debug and refactor databases.
A user can run directly with a database or can work directly with a connected database, therefore, giving on or off-premise facility.
Users can apply visual studio tools for the development of databases like code navigation tools, IntelliSense and programming support via C#, visual basic etc. SSDT provides Table Designer to design new tables as well as edit tables in direct databases as well as associated databases.
Before reaching the final settlement about which data mining tools to purchase, the user should do detailed research into the business requirement.
ApacheBooster is a cPanel based plugin that helps in load balancing for low performing servers. It consists of the combination of Nginx and Varnish that can constantly improve server response time by veering the network traffic. By installing ApacheBooster, one can recognise how stable their server can become.
(Visited 1 times, 1 visits today)