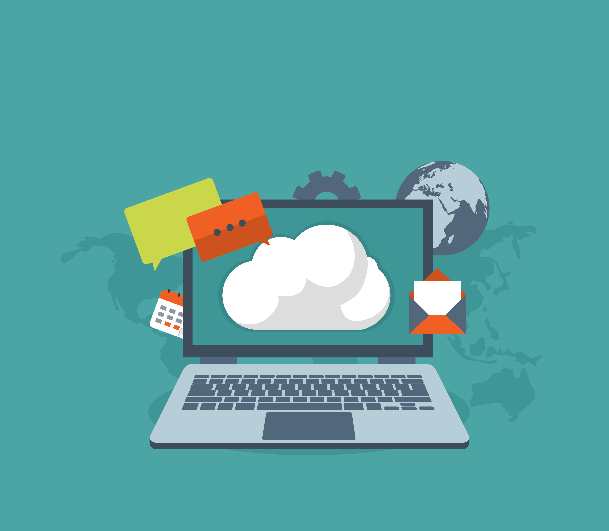 What are the Benefits of Cloud Computing? What is a Cloud Server Technology?
A cloud server is a logical server that is delivered to you via the Internet. They possess all the functionalities and capabilities of a regular server. They can be accessed with the help of a cloud service provider. With this background, in this article, we proceed to examine the benefits of cloud computing and, then attempt to understand the cloud server technology that is in vogue today.
Cloud computing has now been around for more than a decade. This fact, by itself, tells us that there are advantages to using cloud servers. It is a known fact that businesses of all sizes, across different industrial sectors and in different geographies are turning to cloud services. It is also true that many businesses still continue to neglect cloud-based services.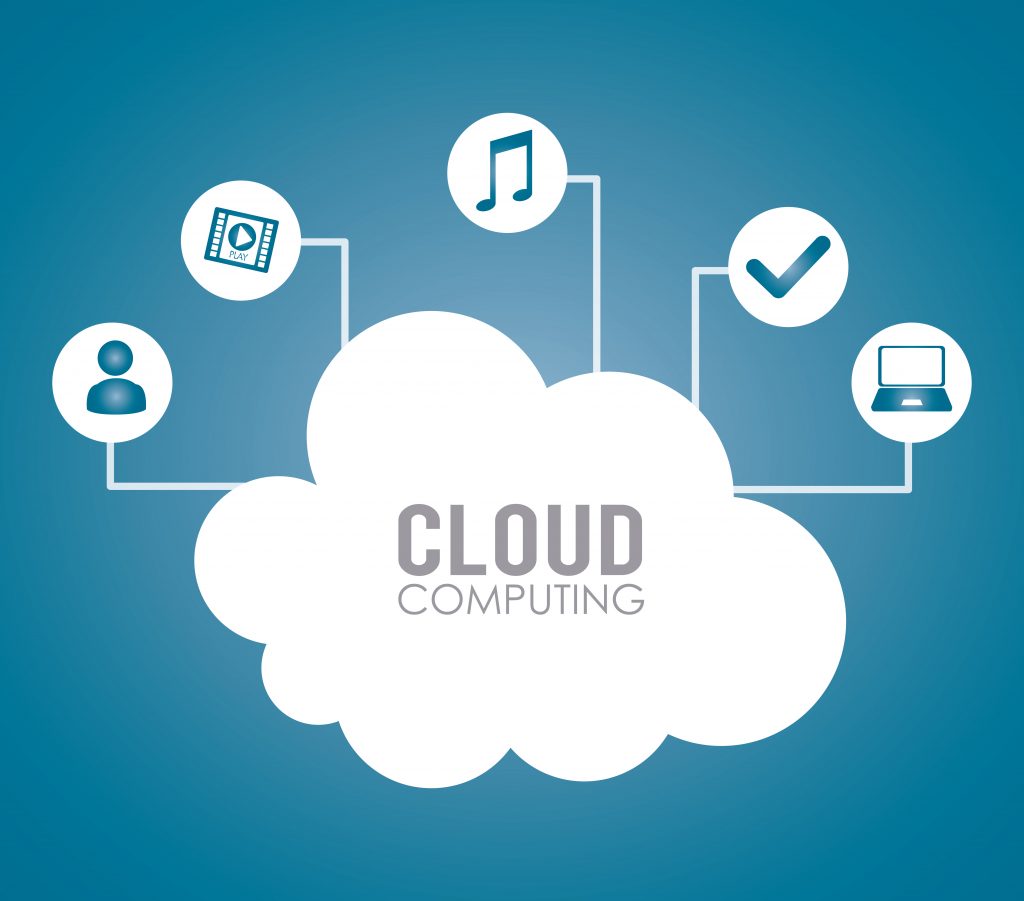 However, many surveys have pointed out to the fact that the adoption of public and private cloud services have increased over the many years now. This is because many businesses understand that using the cloud and its resources is a much better way to run any business.
What is Cloud Computing?
This is a term that describes the use of both hardware and software delivered via the cloud or the Internet. Cloud computing uses a cloud symbol to represent the abstraction of the complex service that combines the use of hardware, software, remote services, and computation.
Earlier, people used the software that was downloaded from physical servers in their offices or the vicinity. The same software and services can now be reached out via the Internet.
Cloud computing is the name given to the activity where the main part of the computing takes place on a machine that is remotely placed and is not the one that is being used currently. The data that is generated or collected during these computations is collected, stored and processed in remote servers, commonly referred to as cloud servers. Typically, the users access the cloud resources with the help of access codes or credentials that they receive from the cloud service providers.
Cloud Computing and its Advantages
Cloud computing is known to offer more advantages than disadvantages to businesses that use technology. Let us examine some of the benefits that enterprises obtain by using cloud computing services.
#1: Frees up local computing resources
By using the cloud to host software, databases, services, and computing platforms, we can free up the computing and other resources of the individual computers that we have at hand. Simply put, the device used to access the cloud is not the one that is working hard.
#2: Reduces costs considerably
Using the cloud infrastructure means you do not have to spend large amounts of money in setting up the equipment and software or a large data center to grow a business. In short, capital expenditure will be considerably lowered. There is no need to hire staff as you can benefit by using the cloud services provider's staff.
Downtime is not common in cloud-based systems and this also reduces related costs in terms of time and money that are required to get the systems going again.
#3: Data is held securely
Whatever the nature of the business and whatever be its size, data security concerns are high. With the increasing incidence of cybercrimes and breaches, data security is every business owner's topmost priority. This is important to maintain the trust and loyalty of the customers in the brand's products and the brand positioning in the market. Data breaches are known to devastate the revenue flows to companies and hurt their reputation immensely.
When a business uses cloud services, they can make use of the advanced security features offered by the service providers. This may not be possible when the business installs and runs all the systems on its own. This, to a large extent, guarantees that the data is stored and handled in a secure fashion.
The service providers ensure that baseline protection is in place for all of their platforms and for important data processes such as authentication routines, access controls, encryption, etc., the protection is even stronger. From there on, enterprises infuse their own protection measures to protect the data in a more secure fashion so that access to sensitive data is tighter.
#4: Scales up or down easily
Different organizations with different sizes of operation have different IT requirements. Using cloud resources enables large or small enterprises to scale their operations up or down quickly in a minimum amount of time according to the current business demands and climate.
In case there is a sudden increase in business demand, any such organization can use an increased amount of cloud resources with little or no increase in local physical infrastructure. This means zero downtime in terms of money and time and places you ahead of the pack in the market.
This kind of scalability that the cloud provides to businesses reduces the risks due to maintenance and other in-house operational blocks. This allows for a consistently high level of performance and can be counted as the best advantages of using cloud computing.
#5: Keeps staff in the loop
For an enterprise of any size, using local resources does not mean they are always kept in the loop. Cloud computing, on the other hand, allows access to corporate data through mobile phones or other devices and this ensures that no staff member, however busy they are, is kept outside the loop.
Cloud resources can be easily processed, copied, stored and retrieved easily by anyone operating the systems. Access to the data 24/7 via the Internet is possible. Moreover, the user gets to use the latest updates or upgrades of the operating systems and other software. All these jobs are done by the service providers with no downtime of the local machines. It also reduces the workload on the IT staff of an organization.
#6: Recovers quickly from disasters
Data loss is a disaster that IT organizations are scared of. It is always better that the data generated in an IT organization is more secure when stored in the cloud than when it is stored locally. Cloud storage assures 24/7 availability of data. The best part is the data can be accessed even if the local equipment is damaged. You just need a computer with a reliable Internet connection. The cloud service providers also have data recovery tools available in case of emergencies such as natural disasters and power outages. The extensive cloud protection infrastructure that is in place can help you to prevent data loss.
#7: Complete control exists
Cloud infrastructure allows for complete control over sensitive data. Access control is available and you can decide as to who can access what and what level of access can be conceded to any individual in the organization. This helps to streamline work and make collaboration easier. The data organization allows for multiple individuals to work on a single document and hence removes the need to store copies of the different edits.
#8: Stay ahead in the race
It is not possible for every organization to move its operations and data to the cloud. However, those that have used the cloud to their advantage have been impacted positively. It is predicted that cloud adoption will increase every year and offers world-class data storage, computing and access technologies to its users helping them to stay ahead of the pack.
Cloud Server Technology
Any cloud server is a virtual server that mimics the functions of a physical server. The difference is that a cloud server runs in a cloud computing environment. The server is built, hosted and delivered via the Internet through a cloud computing platform. Cloud servers are also known by the name of virtual servers. The cloud servers have installed in them all the requisite software that enables them to function as independent server units.
What is the meaning of the cloud?
The cloud in actuality is a set of several servers that are connected to the Internet. They can be leased via cloud service providers as part of applications or software services. The different types of cloud services are:
Storage, backup, retrieval of data
Email
Data analysis
Creation and testing of apps
Audio/Video streaming
Delivery of software on demand
Cloud-based services also include data and web hosting, and data sharing. The cloud is alternately referred to as cloud computing where many cloud servers share the computing load. In such a case, complex computing jobs are shared across many computers. Federated storage clouds consist of many distributed resources that act as one.
At the simplest level, cloud computing refers to the delivery of computing services such as storage, servers and databases, software analytics, networking, protection, and intelligence, via the Internet. The user typically pays only for the services that have been availed of thereby lowering the operating costs, run the local systems and business more efficiently and scale the business up or down quickly.
Types of cloud computing
The clouds that exist are all different and one cloud may not be suitable for all of the users. There exist different models, services, and types that have evolved according to the different needs of the users.
The user has to first determine the deployment that is required or choose the computing architecture to implement the cloud services. There are three ways in which cloud services are deployed: public or private cloud or hybrid cloud.
Public Cloud
Owned and operated by third-party service providers, here, the computing resources such as servers and storage are delivered via the Internet. MS Azure is an example. All the hardware, software and other infrastructure is managed and owned by the provider. Any user can access these services and manage their individual accounts with the help of a web browser.
Private Cloud
In a private cloud, the computing resources of a cloud are used exclusively by an organization or business. Such a cloud can be located at the data center of the organization. Some companies also use third-party service providers to host their cloud services. However, all the infrastructure and services of a private cloud are maintained via a private network.
Hybrid Cloud
Hybrid clouds are, in fact, combinations of public and private clouds. The technology is designed such that all data and applications can be shared between the public and private clouds. This allows for a great degree of flexibility and several deployment options that are not available with the public or private clouds. It helps to optimize the existing infrastructure, compliance, and security of the client users.
Types of Cloud Services
Cloud computing primarily consists of three different types of services: software-as-a-service (SaaS), infrastructure-as-a-service (IaaS) and platform-as-a-service (PaaS).
Software-as-a-service (SaaS)
This denotes the provision of licenses for using software by the users. The typical model that exists is a pay-as-much-as-you-use model. A typical example of this can be found in Microsoft Office 365.
Infrastructure-as-a-service (IaaS)
This denotes a method of delivering operating systems and other infrastructure elements such as storage, virtual machines, operating systems, and servers to users through IP connectivity on request from them. The clients can thus avoid the purchase of these elements and only use what is required from the cloud. Typical examples are IBM Cloud and MS Azure.
Platform-as-a-service (PaaS)
This is the most complex cloud computing system. There exist similarities between PaaS and SaaS. However, instead of delivering a specific software package, the entire platform for creating the software package is delivered via the Internet. Some examples are Force.com and Heroku.
Serverless Computing
This technology overlaps with PaaS and allows building any app functionality without having to spend time managing the infrastructure and the servers while using the app. The setup, planning the capacity, and managing the server is all done by the cloud services provider. Such serverless cloud architecture has the advantage of being highly scalable and are extremely event-driven, meaning, the resources are used only when a trigger asks for the resources.
Uses of Cloud Computing
A large majority of us are already using cloud computing for a variety of jobs even without realizing it. If we are using an online service to send an email, hear music or watch movies, store our pictures, be sure that cloud computing makes all this possible.
In addition to this, cloud computing has made it possible to create cloud-native apps, build applications for different functions and test them, store, create a backup and recover the data, and deliver software on demand among others.
In case your organization has decided to move all the operations to the cloud, the next step is to choose a cloud services provider. Some of the broad basics to consider would be the processes adopted by the cloud services provider and the business health (technical know-how, financial health, risk management, governance, etc.), administration support by the cloud services provider, technical capabilities and processes, and security practices.
Conclusion
Different organizations, from governmental setups to start-up companies to technology giants to global corporations across different industrial sectors have started using cloud computing services with some of them having migrated all of their operations to the cloud. The cloud service providers also benefit from the different economies of scale (of the clients) by delivering the same kind of services for a wide range of clients.
Website speed is an issue faced however advanced technology evolved. This time you just try the Apachebooster, it is easy to install with few steps, you will be heading right to an accelerated server! Want to learn more about ApacheBooster?
(Visited 1 times, 1 visits today)