In the modern world with internet, there are millions of websites serving different purposes. A set of publicly acceptable interconnected web pages which owns a single domain name is widely termed as a Website. A website can be used for a variety of purposes and can easily be created and maintained by individuals, groups, educational institutions, governments or business organizations. Different categories of websites are Blogs, E-Commerce, Gaming websites, dating websites, social networking website, archives etc. There are no hard and fast rules regarding the contents of a website page and can usually include texts or other media. The access to a website requires a browser like Chrome, Internet Explorer, Firefox etc.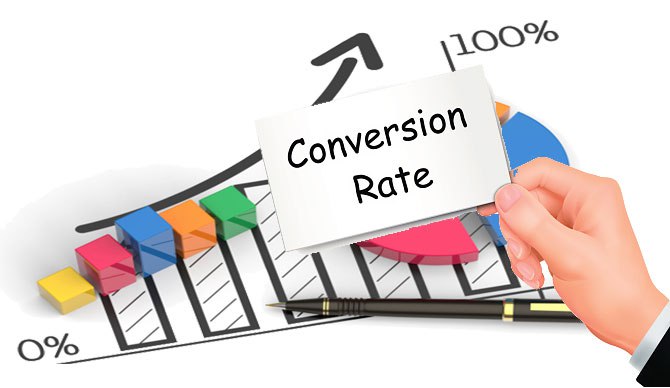 The conversion rate of a website
The conversion rate can be roughly defined as the percentage of users who take part in a website activity. For example, The number of visitors who purchase a product from an online shopping website. The conversion rate doesn't always have to be in terms of sales, it could also be a key performance indicator (KPI) that is crucial for your business. For example, upgrading from one service level to a higher service level. Knowing the conversion rate will help clients manage the user interface design and help to track the effectiveness of the UX efforts in course of time.
Fast website and conversion rate
As per the data published by Akamai, if it takes a website more than three seconds to load its page, then that site could be losing almost half of its visitors. So, it is clear that the websites that load with high speed will have more visitors and thereby has more conversion rates. There are different ways to increase the speed of the website to improve its conversion rate.
Ways to improve conversion rates with fast websites
Improving the performance of the site including speed can be a long process. However, it is ideal to start with the front-end. A majority of the end-user response time is utilized on the front end it is an important area to start before working on optimization of the web server and database. Different ways to speed up the performance of the front end are:
Reducing the page size – This can help in reducing the downloading time for the contents in the page. It can also cut down the use of the required network bandwidth for hosting. An easy way to do this is by enabling HTTP compression. It has the ability to reduce the size of the text by over fifty percent. As images take up the majority of your total page download size, it is very crucial to optimize the images as well. The best way to do it is to scale the images appropriately. Scaling images before uploading to the website can make a lot of difference. Magnifying the JavaScript and CSS is another proven method of reducing page size.
Reducing the browser request numbers – It takes longer for a page to load when the browser requests for more resources to access the page. The only effective method here is to reduce the number of requests that the page is supposed to make. This will result in fewer images, fewer JavaScript files etc. Ensuring that the browser Caching is turned on for images, Javascript etc. can be beneficial too. The caching will not be of great use during the first time the page is loaded, but it can reduce the load time drastically when the page is viewed repeatedly.
Reducing the host-site distance – If the content of your website is heavy and has high traffic then it is always advisable for the website to be hosted in a nearby place. The farther the host from the website is, the longer it will take to download the images, JavaScripts, and CSS.
Though there are many ways to improve the speed of the website, it is important to consider the three above mentioned principles for a better result. Among these principles, various strategies can be adopted depending on the makeup of your website.
An increased conversion rate is a clear sign of a better user experience and helps with research. It is considered a reliable metrics. Optimizing page loading speed can bring about a noticeable difference in sales income, customer experience, conversion rate etc. The speed of the website also affects the organic search rankings. Google has added site speed to its algorithm since 2010.
(Visited 31 times, 1 visits today)